I treated myself to some beauty shopping the other day since I feel like I haven't splurged in awhile.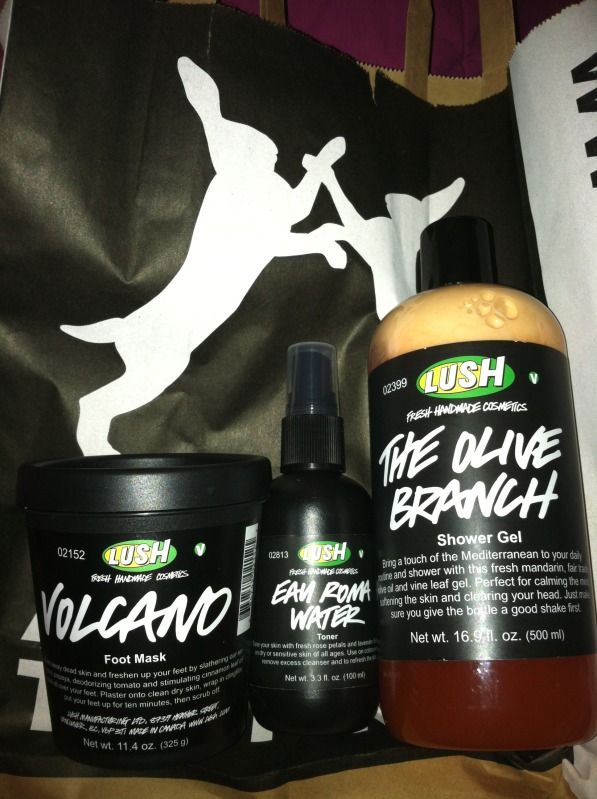 First stop was Lush! I got a foot mask that the sales girl just sold to me. It smells like a yummy cinnamon and papaya. Will try soon. I got the
Eau Roma Water
- my favorite toner! And my new favorite shower gel
The Olive Branch
. I would like every product in life to smell like this shower gel, ha.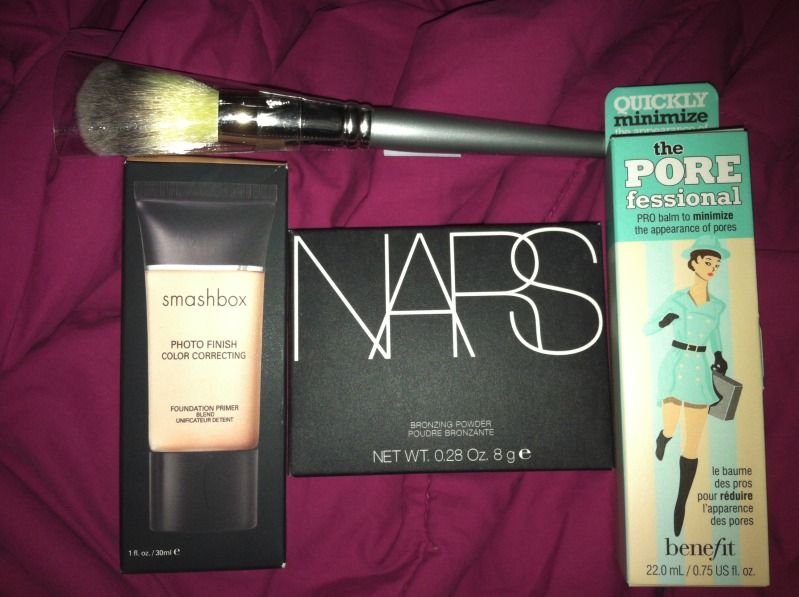 My next stop was at Sephora. Needed a new powder brush. A couple face primers. I've been using Benefit's
The Porefessional
. I like it, but I'm interested in seeing if I like Smashbox's better or not. I also grabbed a Nars
Laguna
bronzer since I'm nearly out. A very good bronzer for fairer-skinned folks like myself.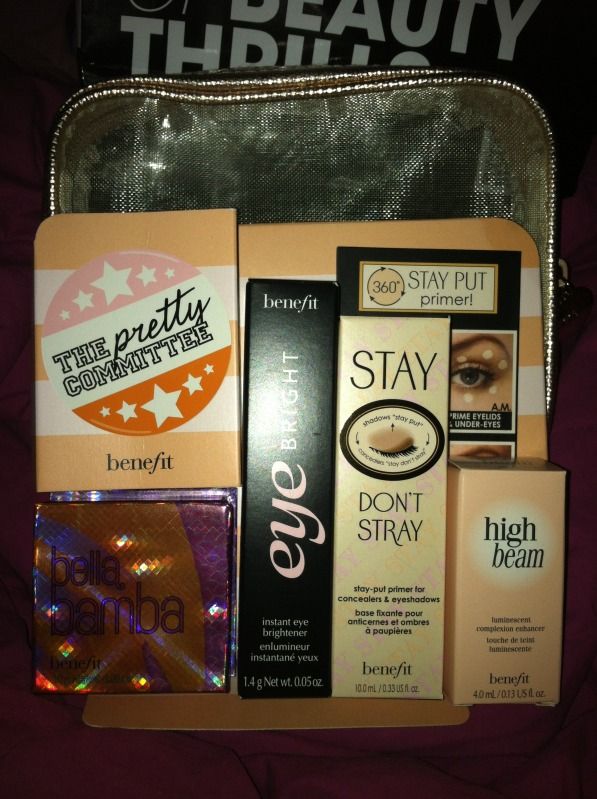 I got this little kit from Benefit with some nice goodies. $38 for an $86 value, yes please! I've been enjoying the
Stay Don't Stray
primer. I didn't like
Eye Bright
years ago when I tried it, but I've actually taken a liking to it! I like to use it on my inner corner then pat a little bit of Urban Decay's
Virgin
on top.
High Beam
is a nice highlight. And
Bella Bamba
blush is gorgeous!
Thaaat's about it.
xx
M