Saw this on YouTube by ShayCarl, I think on his ShayLoss channel... Bryce, my co-workers and I thoroughly enjoyed this delicious quinoa recipe! I can't wait to make it again. :)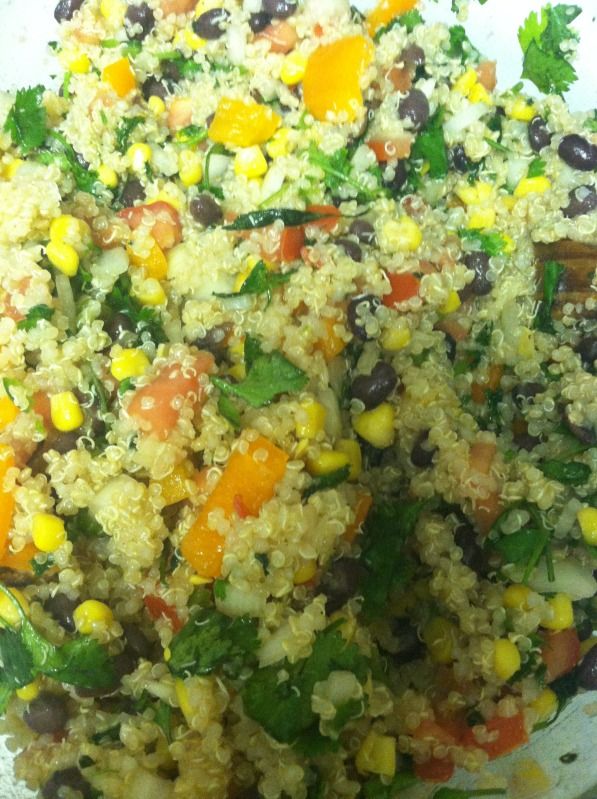 This makes huge 8 servings, I'd say if I had eaten the bowl alone it would have been more than 12 servings.
2 cups of quinoa
1 large tomato
1 onion
1 jalepeno
1 can of corn (you can use fresh)
1 1 can of black beans (you can use fresh)
2 bushes of cilantro
5 cloves of garlic
3 small limes
1 1/2 tbsp olive oil
1 tblsp salt
1 tspn cumin
Boil quinoa as per instructions in a covered pot.
During boil dice up tomato, onion, and cilantro in a BIG bowl. Finely chop jalepeno and garlic add to bowl. If using canned corn and beans, RINSE/strain, add to bowl. In a small bowl mix olive oil, salt, cumin and squeeze in lime juice, mix well with a fork.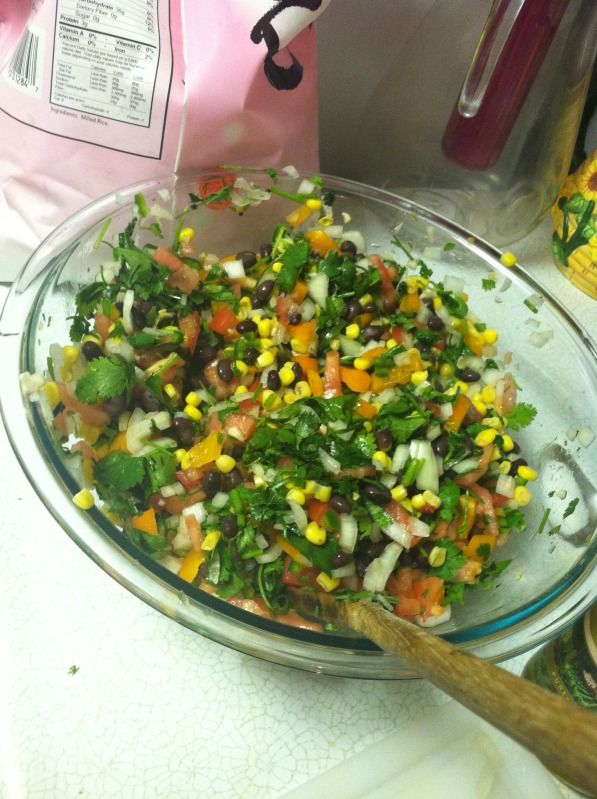 Add quinoa to the bowl and mix around with the veggies. Add the lime juice mixture on top of quinoa and mix thoroughly.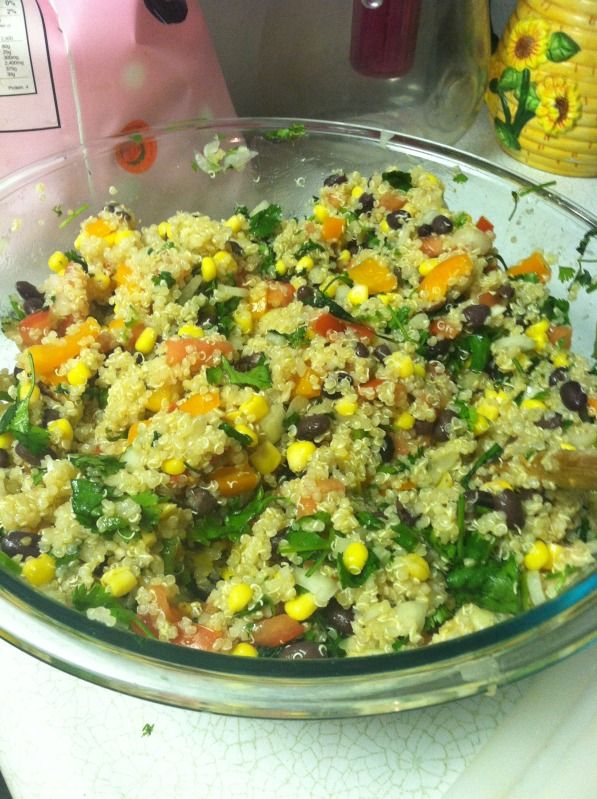 You can eat this with tortilla chips, on soft tortillas (I used small whole grain) and add guacamole, sour cream, salsa etc... You can also eat it alone! Enjoy :)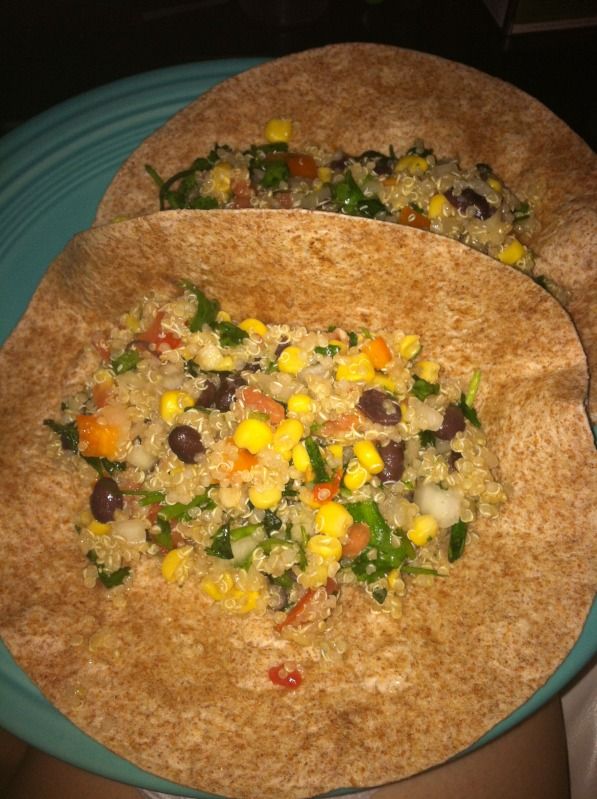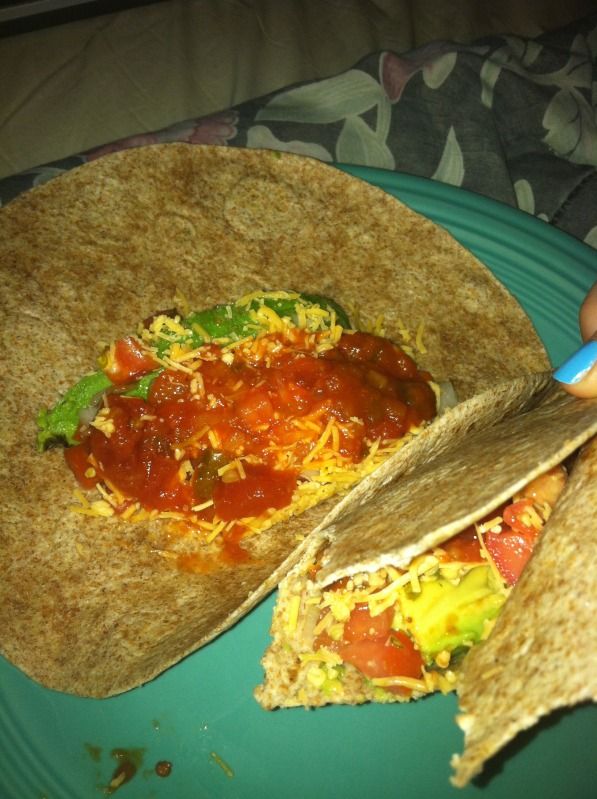 I added low-fat shredded cheese, salsa and a quarter avocado! It was DELICIOUS!
xox,
M