Nails Of The Day! Haha. I'm sure there are other people who truly keep up with all their nail looks. My goal is to do two different looks a week, because FRANKLY I have way too much nail polish not to change it out at least twice a week! The downfall... my new favorite nail polish remover (The Stripper) is $18 for 4oz. Ha. Seriously, Monica? Seriously.
Speaking of goals, I failed blogging every day for a month. I made it exactly 2 weeks. Womp womp...
Onto the nails! Main color + accent photo.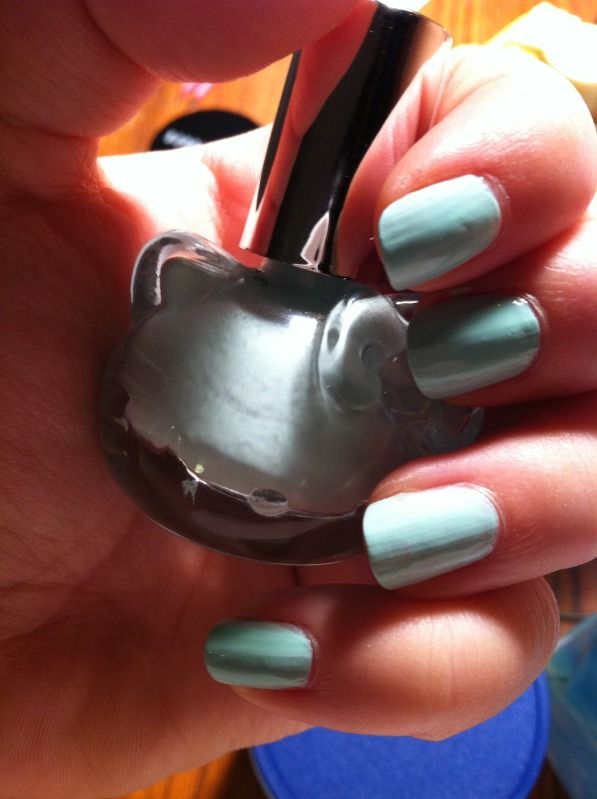 Hello Kitty- Minty (crappy brush and a bit streaky)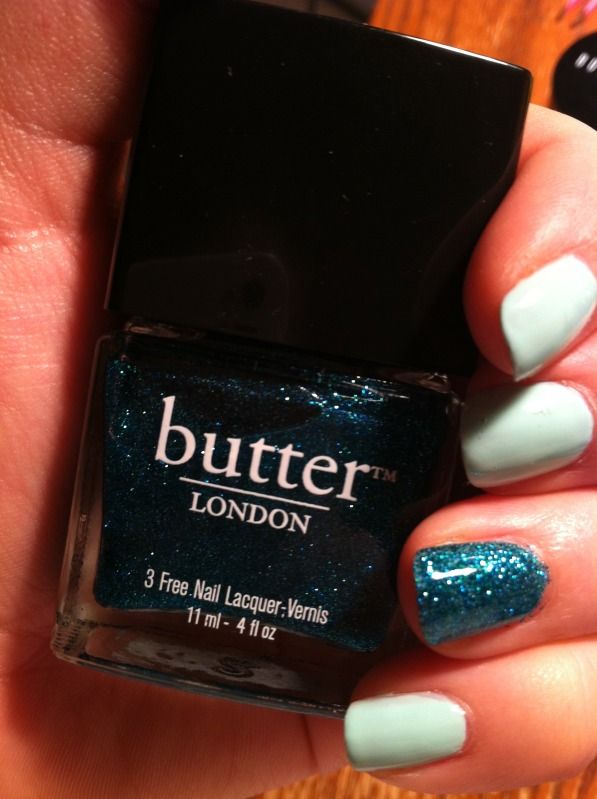 Ring finger: butter LONDON's Henley Regatta (lovey)
+ Seche Vite's fast drying topcoat (THE best!)
xx,
M