I am in love with these Butter London nail polishes! I was told by
Rosi
(go visit and buy stuff from her at
Fixed Gear
!) that Butter London polishes were good. I'd been seeing them around, but just never tried them out. WELL! I was scheduling an appointment with our new friends at Cameo (
Dr. Roth
), I spotted Butter London in their cosmetics area. I opted to try out a soft pink. THRILLED! The application feels like
butter
. Super smooth! When I went in for a quick appointment, I grabbed three more polishes. 25% off retail from our friends is generous and outright awesome. :) If anyone cares, Butter London is 3-Free AKA non-toxic.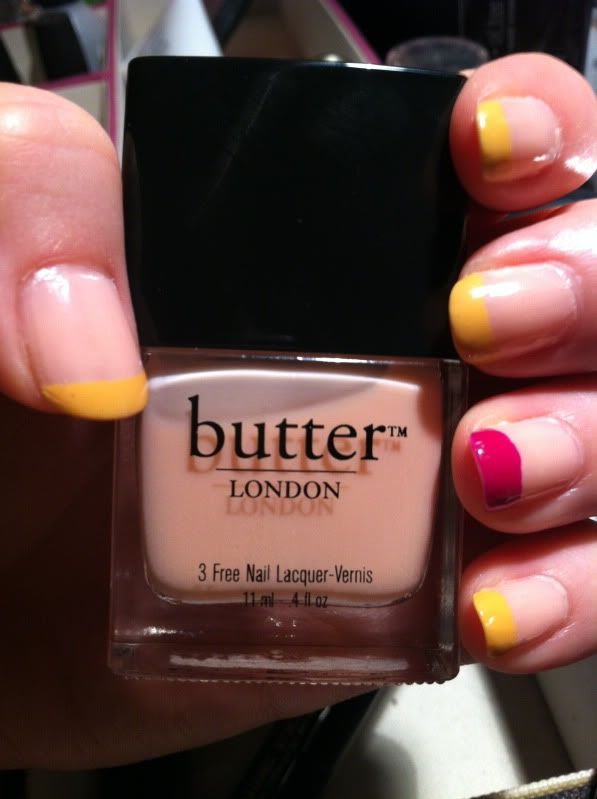 Pink Ribbon (feminine, soft pink)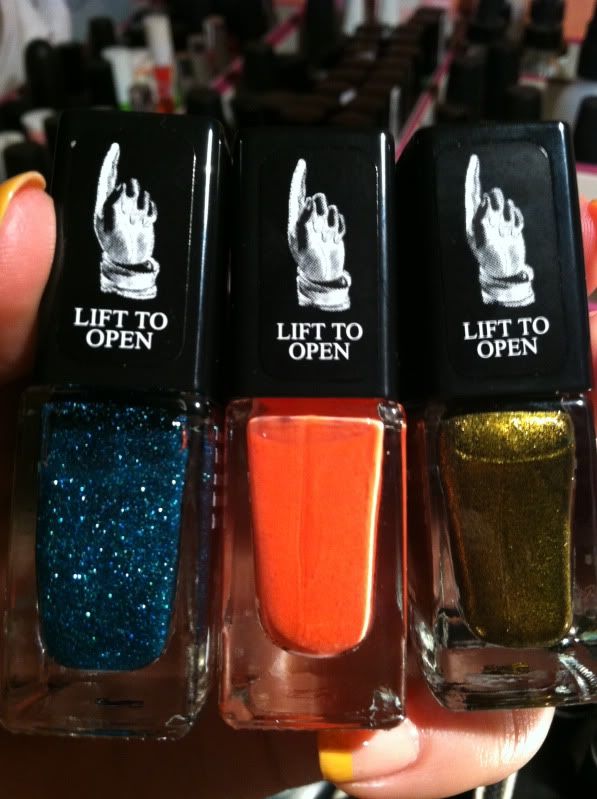 Henley Regatta (green-blue glitter), Jaffa (bright orange), Wallis (metallic olive-gold)
I'll have to report back after I've tried all the colors! I also did purchase 4 of the Hunger Games collection by China Glaze... ........................... Seriously. No more polish until the end of JUNE, unless it's from my monthly Julep Maven box.
xx
M