I made some tomato basil kebabs for Andrea's new (free!) grill. I was really worried that it was going to taste gross because I used tomato paste instead of tomato sauce.
I didn't really measure any ingredients. I just used olive oil, red wine vinegar, salt, cayenne pepper, garlic, tomato paste and chopped basil. The smell of tomato paste and and cayenne pepper was so pungent in my apartment I was worried the shrimp would taste too tomatoey.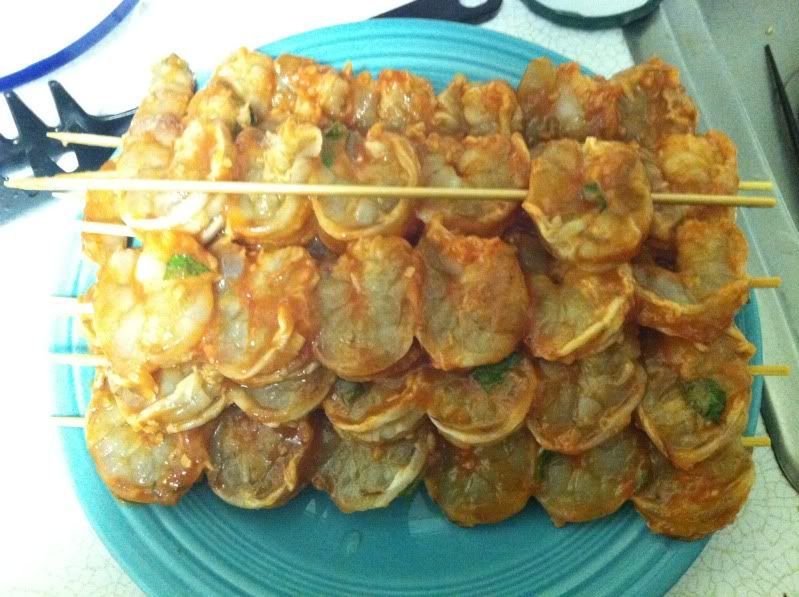 I didn't get a picture after they were grilled, but they did turn out okay! Maybe I won't start measuring ingredients... yet!
xx
M